Pot Limit poker is a popular poker betting structure thats a cap on the amount that players may bet in accordance with the current value of the pot. One of the biggest challenges for new Pot Limit poker bettors is learning how to quickly and accurately calculate the maximum allowable bet. The Pot Limit poker betting structure is most commonly applied to Omaha poker, though Pot Limit Holdem and Pot Limit 7 Card Stud are commonly found at online poker betting sites as well.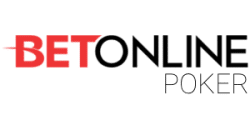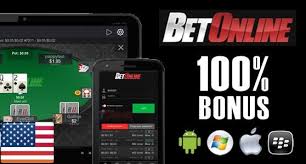 BetOnline Poker - 100% Up To $1,000
BetOnline Poker is one of the most popular poker sites online and welcomes US Poker Players. Dating back to 2004, it has been a trusted choice for poker players for over 15+ years. All new customers are welcomed with a up to $1,000 welcome bonus!
Best Poker Sites For Betting on Pot Limit Poker Games
The best Pot Limit poker betting sites offer lucrative bonuses, including initial deposit bonuses, reload bonuses and Refer a Friend bonuses. In addition, a good Pot Limit poker site offers free 24/7 customer support through methods such as email, live chat and phone. If you plan to play at a Pot Limit poker betting site for real money, it's important to choose one with a variety of safe and secure deposit methods. Finally, the best PL poker betting sites offer a wide range of stake levels, from micro stakes of under $1 up to high stakes games of $500 / $1,000.
Pot Limit Betting Rules
The most important rules in a Pot Limit poker betting game revolve around the minimum and maximum bet amounts. The smallest allowable bet is the exact worth of the big blind. For example, when playing a $10 / $20 Pot Limit poker betting betting game, the lowest allowable bet is $20. The maximum allowable bet in Pot Limit poker is the total value of the current pot, including all previous bets in the current betting round.
Pot Limit poker betting games are unique in that "all-in" bets, in which you wager all of your remaining chips, are not allowed unless your chip count is less than the size of the current pot. Although this can make for a slower-paced game, it's still important for new Pot Limit poker bettors to understand the basic strategies before playing.
Pot Limit Betting Techniques and Strategies
One of the most valuable techniques in a Pot Limit poker game is knowing how to quickly figure the maximum allowable bet at any given time. Pot Limit poker players have invented a number of ways to do this, but the following is considered one of the easiest:
Multiply the last bet by 3.
Add this value to the sum of all previous bets in the current betting round.
Add this new value to the value of the pot when the betting round began.
The sum at which you arrive should be the highest possible bet in any Pot Limit poker betting situation.
As for overall Pot Limit poker betting strategy, it's important to note that Pot Limit poker can be just as volatile and fast-paced as No Limit poker. As with most poker betting structures, a solid strategy for Pot Limit poker is tight, aggressive play, in which you fold garbage hole cards and aggressively raise and re-raise with premium hole cards.