Fixed Limit poker is a poker betting structure in which players are only able to wager a predetermined amount when betting. According to the rules of Fixed Limit poker betting, this fixed betting amount changes part way through the betting rounds, and there's a limit on how many raises are allowed in one betting round. Overall Fixed Limit poker is a more controlled and slower-paced game than Spread Limit, No Limit or Pot Limit poker.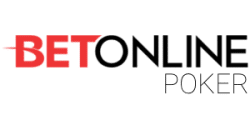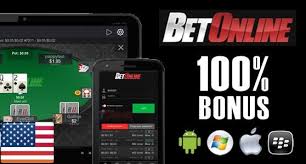 BetOnline Poker - 100% Up To $1,000
BetOnline Poker is one of the most popular poker sites online and welcomes US Poker Players. Dating back to 2004, it has been a trusted choice for poker players for over 15+ years. All new customers are welcomed with a up to $1,000 welcome bonus!
Best Poker Sites For Betting on Fixed Limit Poker Games
There are several qualities to look for in the best Fixed Limit poker betting sites, including free, round-the-clock customer support, frequent tournaments such as Sit and Gos, satellites and guaranteed multi-table tournaments, large initial deposit bonuses of 100% up to $600 or higher, and a wide variety of game types such as Holdem, Omaha, Stud, Draw, Razz and mixed games. In addition, the best Fixed Limit poker betting sites offer high quality software in the form of instant play and downloadable programs.
Fixed Limit Betting Rules
For the two initial betting rounds in a Fixed Limit poker betting game, all players may wager what's known as the small bet. This is the equivalent of the big blind. In the following betting rounds of a Fixed Limit poker betting hand, the new fixed wager amount doubles. This is known as the big bet. Despite the fixed wager amounts, players can still choose to fold, call or check when it's their turn to make a Fixed Limit poker betting decision.
When browsing Fixed Limit poker betting games at an online poker site, you'll find that the games are labeled in accordance with their big bet and small bet values. For example, a $5 / $10 Fixed Limit poker game would have a big bet of $10 and a small bet of $5. The blinds, in this case, would be $2.50 and $5.
Depending on the Fixed Limit poker betting site you choose, the maximum number of raises in each betting round might be restricted to three or four raises on top of the initial bet. Once the raise cap is met, the betting round automatically ends.
Fixed Limit Betting Techniques and Strategies
As mentioned previously, the relative lack of wagering options in Fixed Limit poker makes it a slower-paced game that is ideal for poker beginners. Since you're only allowed to choose a single bet amount at any given time, much of the strategy in Fixed Limit poker betting games comes down to deciding how many times to re-raise, as well as when to fold, check or call. Higher stakes Fixed Limit poker betting games can still generate a lot of action, especially when multiple players are raising and re-raising the big bet in later betting rounds.
The best strategy for Fixed Limit poker betting is tight/aggressive poker, in which you'll raise and re-raise frequently with strong hole cards and muck just about everything else. You can maximize your expected value in Fixed Limit poker by learning the tendencies of your opponents avoiding bluffs in favor of consistent play.